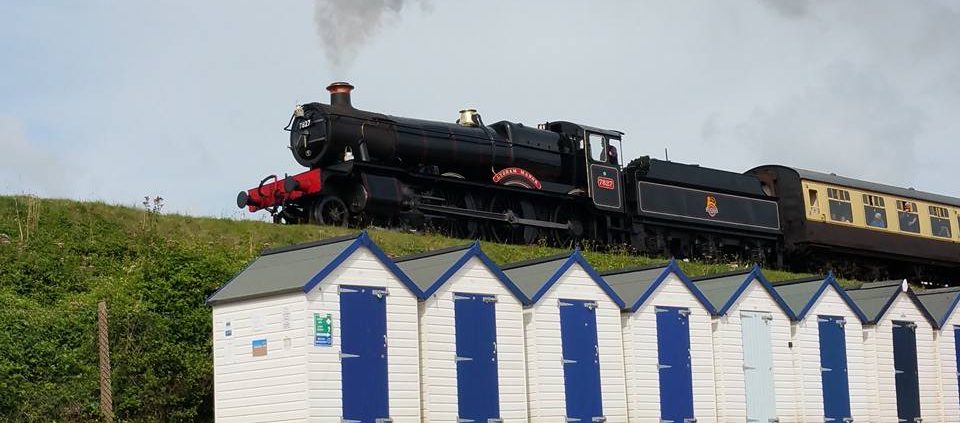 Dartmouth Steam Railway
Only a few miles from Widend caravan and camping park you can enjoy the delights of the Dartmouth Steam Railway . The trains travel along the several miles of South Devon coastline and into the Dart Valley. Stations along the way are Paignton, Goodrington Sands, Churston and the Kingswear.
Kingswear sits just opposite the pretty Port of Dartmouth and the Dartmouth River Boats operate over the River Dart with a daily service to the historic town of Totnes.
Everyone both young and old enjoy seeing the trains run along the track next to Goodrington Sands, for generations its tradition of waving at the train and its passengers and them back is a delight enjoyed by everyone.
There are 5 locomotives that are used:
4277 Hercules
7827 Lydham Manor
5239 Goliath
75014 Braveheart
D7535 Mercury
There are plenty of options for a fantastic day out whichever trip you decide:
Round Robin
Steam train and ferry
Steam train and cruise
Dartmouth river cruise
Dartmouth – Totnes river cruise
Round Robin Torquay
Greenway Halt
Paddle Steamer round robin
For lots more information and bookings you should visit www.dartmouthrailriver.co.uk
Book your pitch at Widend caravan and camping park
Call Julie on 01803 550116.